Have you ever stopped and thought about how important scissors are to our daily lives? You literally can't live without them. They're used in doctor's offices, for surgeries, offices, kitchens, stores...just about anywhere you can think of, and of course, especially for needlework and sewing!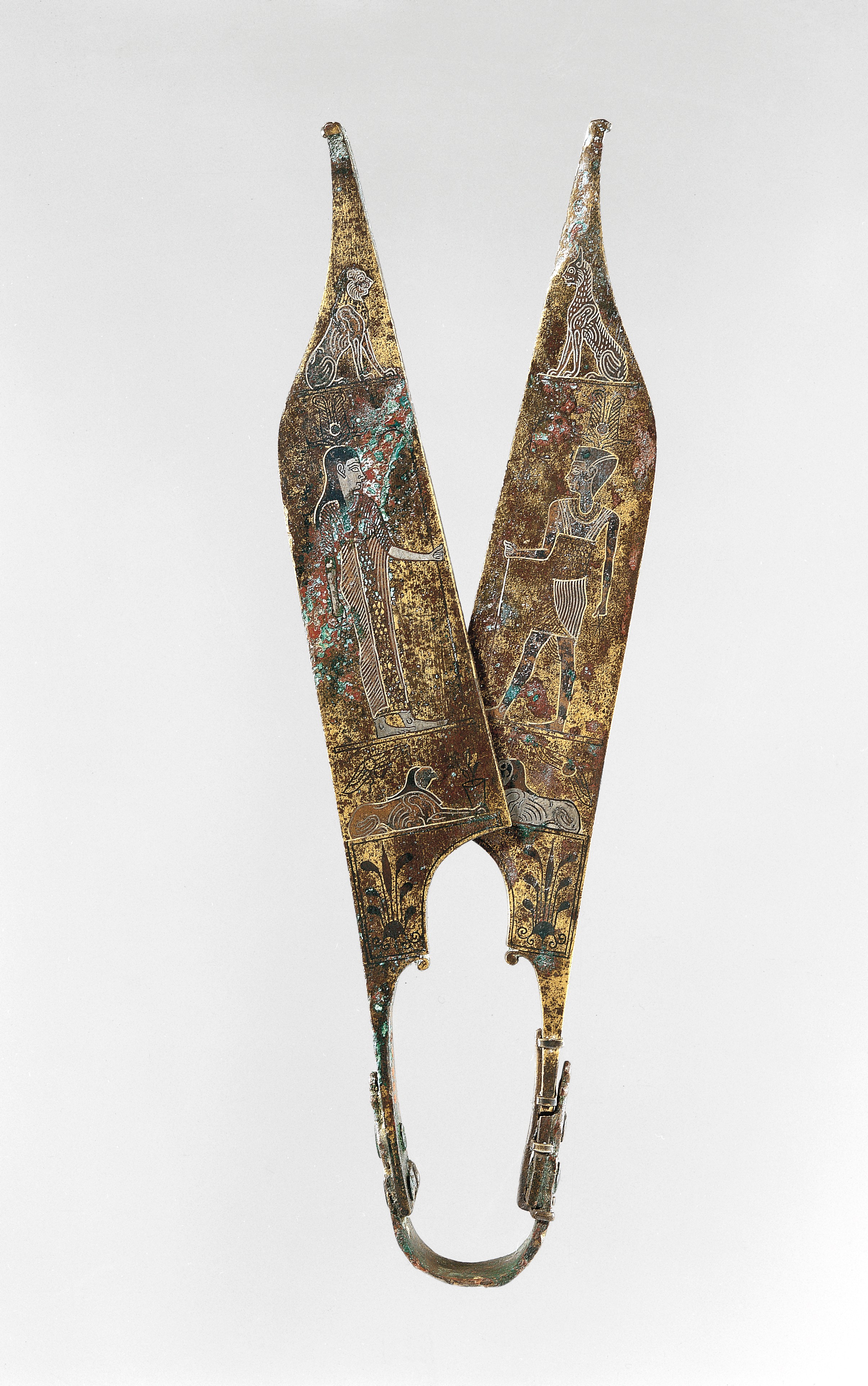 They have a long history starting with a type like pinchers....the precursor of what we have today. This example above, Roman period shears, A.D. 2nd century perhaps, Turkey Anatolia, from The Metropolitan Museum of Art Online Collection. The Romans eventually developed cross blade scissors that had a center pivot. But the modern style of scissors that we know today didn't evolve until the sixteenth century, possibly by the Venetians, although some earlier ones have been found from the fourteenth century.
But did you ever think about how they're made? They are hot-drop forged steel. The hot-drop forged process significantly improved the problem of dulling by the mid-19th century. The process shapes metal and significantly increases its strength by forcing or dropping an upper die against a heated, stationary lower die, hence the name "hot drop forging".
In looking for photos for the process I came across this You-Tube video:
It's 15 minutes long and by Greg GS Tongs....it makes you really think how far humanity has come and how easily, and cheaply, it is to buy a good pair of scissors.
Enjoy and happy stitching!